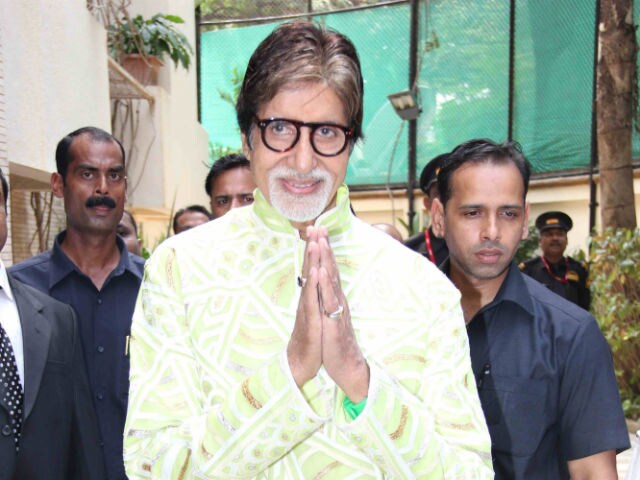 Amitabh Bachchan photographed in Mumbai.
"A FILM MADE ON ME WILL DEFINITELY BE A FLOP AND FIRST OF ALL I WOULD NOT LIKE A FILM TO BE MADE ON ME. AND NEITHER I CAN SAY WHICH ACTOR SHOULD DO IT," SAID
MR BACHCHAN
. HOWEVER, HE SAID THAT HE WOULD NOT STOP ANYONE FROM MAKING A BIOPIC ON HIS FATHER, THE LEGENDARY POET HARIVANSH RAI BACHCHAN
Actor Amitabh Bachchan, who turned 73 on October 11, said that a film made on his life will be a flop.
"A film made on me will definitely be a flop and first of all I would not like a film to be made on me. And neither I can say which actor should do it," said Mr Bachchan.
Regarding this trend, Mr Bachchan said: "I am not in that league."
However, he said that he would not stop anyone from making a biopic on his father, the legendary poet Harivansh Rai Bachchan.
"I will not stop anyone who wants to make a film on my dad's life," he added.
The actor also said that he likes to spend more time with his family on his birthday.
"Earlier I used to work on my birthday, but of late my family wants to spend time with me. So now my birthday has become a family affair," he said.
Source - movies.ndtv