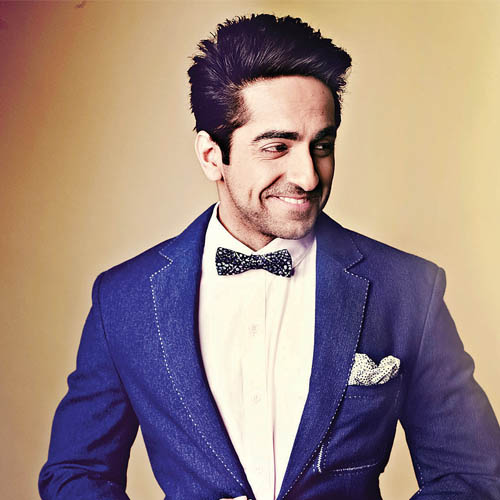 Ayushmann brings in his birthday in Kasauli
As you grow older and specially when you have your own children the fascination with the typical birthday celebrations begins to wane. You look at simple basic pleasures on your birthday, like being with your family," confesses
Ayushmann Khurrana
for whom 2015 has been a special year, with his film Dum Lagake Haisha turning out to be the sleeper hit of the year.
So the simple pleasures this birthday? "I am in my home-town Chandigarh with my family. We're all going to Kasauli which is an hour's drive from our home. In fact you can see the foothills of the Himalayas from our home," gushes the actor who celebrates his brithday today. The entire family includes Ayushmann's parents and his in-laws. During the past year the one major change in
Ayushmann's life
has been that his wife and two children have joined him in Mumbai.
Earlier they stayed in Chandigarh. "Yes, we are all together now, and that's my best birthday gift. It's basically to ensure the best possible schooling for my kids. Otherwise
Chandigarh
was just fine," says Ayushmann. Ayushmann has vivid memories of his birthday celebratuibs in his childhood. "I remember as a child, I'd get either a video game or a bicycle every birthday. I remember going to the store with my parents and they got me this really cool yellow bicycle. I wanted it in black or blue. But they said I'd have to wait for a couple of days. So, I just came home with the yellow bicycle."
The actor is currently in the process of finalising a song for release. "My musical partner
Rochak
and I have zeroed in on two-three compositions. We'll be releasing one of them."
Source - DNA