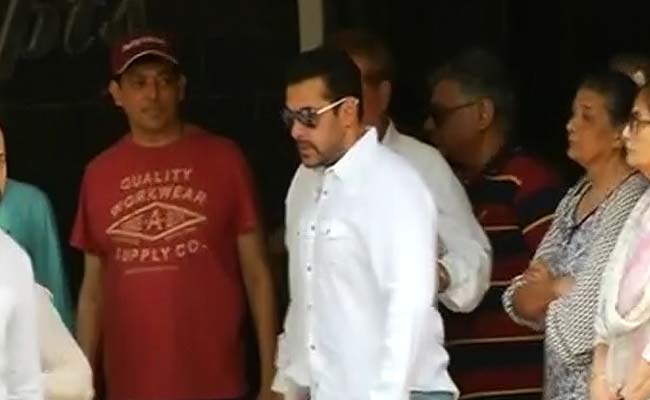 Actor Salman Khan leaves for Mumbai court ahead of verdict in 2002 hit-and-run case
Salman Khan, 49, faces up to 10 years in prison.
The prosecution has alleged that it has strong evidence that Salman Khan was drunk and driving back home from Juhu late on September 28, 2002, when he lost control of the car and ran over men sleeping on the pavement outside a bakery.
The prosecution claims that Salman Khan fled the scene.
Salman Khan told the court that a "false case" has been filed against him. "I was not drunk... I was not driving, driver Ashok Singh was at the wheel... I was at the spot for 15 minutes after the accident," he said.
Driver Ashok Singh, who is the only defence witness in the case, said in court, "I was driving when the accident took place... the tyre burst and brake jammed. I narrated the incident to police but was made to wait at the police station. I suspected foul play and informed Salman about it."
The prosecution presented many witnesses.
Abdullah Sheikh, who says he lost use of a leg after being hit by the car, told NDTV he wants his life rebuilt. "... If he is punished, I will not get my leg back. We want relief, not punishment for Salman Khan," he said.
Friends and relatives poured in to meet Salman Khan at his Mumbai residence last evening and today.
Reports suggest that over Rs. 200 crore is riding on the mega-star, who is believed to have seven films in the pipeline, two of which are in production.
Source - NDTV