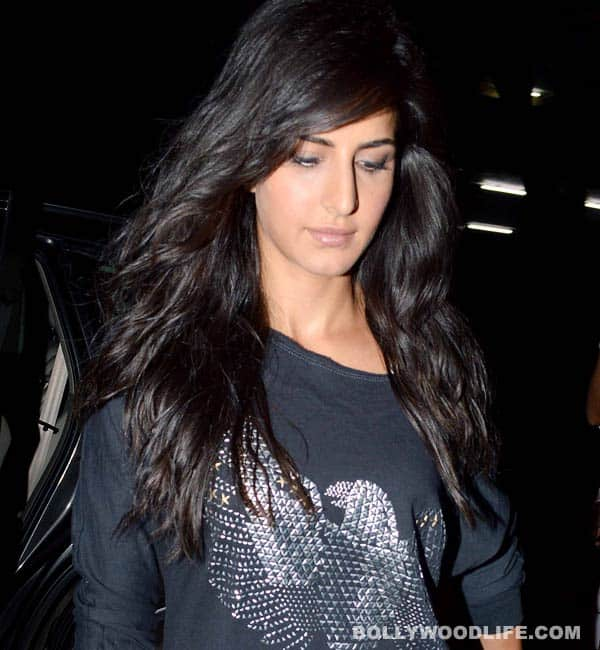 A few days ago Katrina Kaif was supposed to promote a Japanese branded messaging application in front of the media. The babe was offered big moolah to become the face of the product, we presume. In fact, the CEO of the Japanese company flew to India for promotions, we are told. But what happened left everyone reeling in shock. Ms Kaif bluntly refused to promote the brand in the presence of the media. Kat, we hear, preferred not to answer any personal questions – which she knew she would be asked, since it was soon after those pictures of her and Ranbir Kapoor on their beach holiday made the gossip papers – and hence decided to avoid any kind of interaction with the press. Isn't that surprising, considering that it was after all an even to show the media a new product? And it is even more astonishing for her to behave this way, since we all know how professional Katrina has been over the years, hai na? Even when she was romantically involved with Salman Khan, the media hounded her with personal questions and though she always answered diplomatically, Kat never avoided the press. She faced the media with elan post her break-up with Sallu. So we wonder why she is playing out this boycotting the media drama now!Loverboy Ranbir Kapoor seems to have moved on from that time when holiday pictures of him and reported girlfriend Katrina hit the headlines. Kat, on the other hand, is having a hard time letting it go, wethinks. Why else would she avoid talking to the media?
Maybe Katrina isn't coming out of the…err… closet 'coz she doesn't want to hurt certain people who are important to her (read: Salman). Or maybe the Dhoom 3 babe thinks that if she comes out in the open about her relationship with Ranbir, then her personal life would sabotage her career. Well, hiding from the media isn't going help either, na? After all, Dhoom 3 is around the corner and there is no way she can refuse to promote her film, especially with Aamir Khan, the marketing king playing such a major role.
Wethinks Kat should take lessons from her 'boyfriend' RK Jr on how to face the media. 'Coz the Kapoor lad has been doing just that and dealing with personal questions quite gracefully, even after those revealing photos surfaced. Katrina should learn his secrets asap!
Source..bollywood life