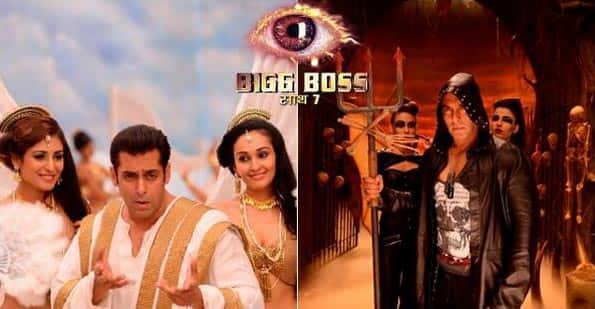 If Sunny Deol would have been inside the Bigg Boss 7 house, he would have said "twistpe twist, twist pe twist, twist pe twist". Yes, Bigg Boss 7 is full of twists and turns right from the very beginning. First twist was the concept of this season. This season, the change in the format of the high voltage reality show brought newer clashes among the housemates. The house was divided into two sections- jannat (heaven) and jahannum (hell). Each week, the housemates on the basis of their performance in the tasks were voted for an exchange between the two living spaces.Apparently all the housemates will be moved to the Jannat section of the glass walled ghar
Now a birdy from Lonavala has chirped to us that makers have planned yet another twist in the show. Yes, wait for it. We have heard that the Jahnaum section of the house will be closed down very soon and that all the inmates will be in the Jannat section. So the Bigg Boss house will be like the good ol' Bigg Boss house very soon.
But don't we all know that whenever the makers bring in a new twist, it leads to some sort of conflict within the housemates. The Jannat section of the house can accommodate only six to seven people. So if all the housemates will be moved into the Jannat section, one of the biggest concerns would be the lack of enough sleeping space. That's not all. All the 12 participants will have to share two washrooms. Now obviously, this will create a lot of drama on this high voltage reality show. Smart move on the part of makers, no?
We wonder if there is a change in the concept because the viewers are bored with the new concept. Well, we don't know that yet. All we can say is that Bigg Boss 7 will surely get interesting when all the housemates will be moved into the jannat section. Hai na?
Source..bollywoodlife