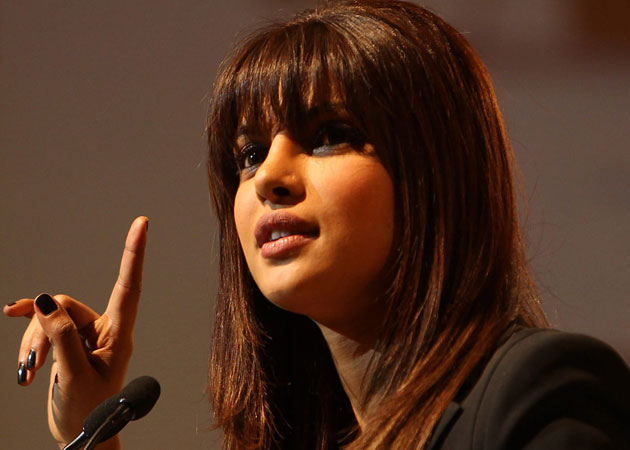 Close on the heels of her latest release Barfi! being chosen to represent the country at the Oscars, Priyanka Chopra apparently has decided to hike her fee. Sources say that she demanded Rs 1 crore to walk the ramp at a fashion show scheduled to begin in Delhi next week.
Our sources say, "Priyanka is the brand ambassador of the event and it was a natural decision to approach her to be the showstopper. However, she spun a surprise on us by asking for a fee of Rs 1 crore! The amount was just too high for the designer at the show."
An informer who is a regular at fashion events in the country points out that celebrities normally charge around Rs 30 lakh to be the showstopper. The source adds, "We could not afford PC's fee and so the deal didn't take place. We had to look for another celebrity to take her place."
A source close to Priyanka says, "Priyanka is in India only for a day for her prior commitments. She will soon be in Los Angeles to shoot for her video. There is no question of her walking the ramp at all."